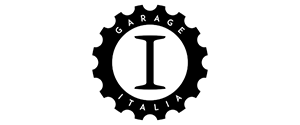 Garage Italia
|
Founded: 2015
|
Origin: Italy
Based in Milan – at the crossroads of the fashion, design, and automotive industries – Garage Italia is a concept-to-product trendmaker driven by the unchained creativity of culture in motion. 
Decoding the Italian made-to-measure tradition with future-focused innovation and timeless quality, our no-limits approach to custom design caters to both private and corporate clients looking for a one of a kind experience. From haute detailing and tailored customizations designed to bring joy and style back into anything on wheels, water or with wings, to disruptive events and communication strategies, the GI team lives to experiment, excite and exceed expectations. 
Offering much more than a once-off custom service, the GI team creates experiences. Fusing lifestyle, craftsmanship and technology with our passion for what moves you, Garage Italia brings trademark design to life through every sense. Head to our Milan Headquarters to enjoy anything from a casual coffee, dinner and cocktails or the rush of a virtual GT race, or get in touch and tap into the contagious curiosity and technical excellence that drives every Garage Italia bespoke event or custom-craft project.
WE LOVE IT BECAUSE
Garage Italia is a creative studio that very much puts the onus on customisation, be it of the automotive, fashion, or design variety. Inspired by 'culture in motion', Garage Italia has produced a plethora of striking cars, including a modern-day interpretation of the Fiat Spiaggina and the BMW i8 Futurism Edition. Garage Italia has now turned its hand to fashion, more specifically a collection of colourful clothing and accessories.